NUR-UL-QURAN Atlanta offers for you a very well structured short course, focusing  3 T's Tilawah, Translation & Tafseer of selected surahs of the Quran .This course is recommended for those who have strong desire to understand Quran Cover to Cover but due to their busy schedule unable to do so . Join us for a Brief Tafsir for comprehension and motivation to Improve our Amal as we cover 5 surahs – Surah Al Fatiha , Surah Yaseen , Surah Mulk , Surah Sajda & Surah Hujurat .In Shaa Allah .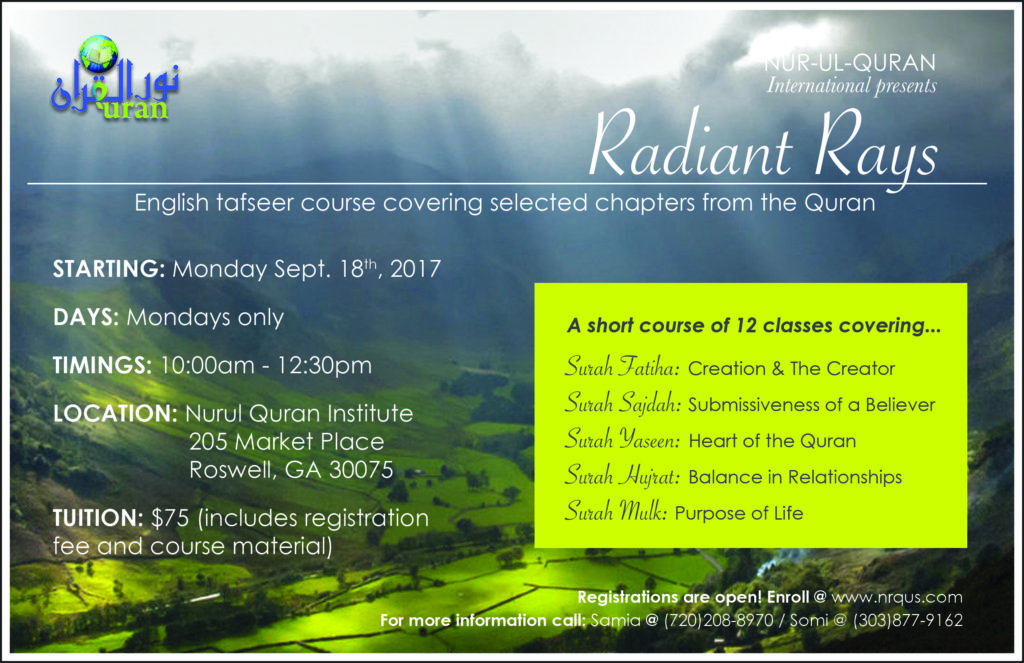 Course Days : Mondays Only
Course Timings : 10am-12:30pm 
Duration : 12 Weeks 
Starting : Monday 18th Sept '2017 
Tuition: $75 ( Including registration fee & course material ) 
 Address  : NurulQuran Campus  205 Market Pl, Roswell, GA 30075
Limited Spot ! Don't Delay Enroll Today !