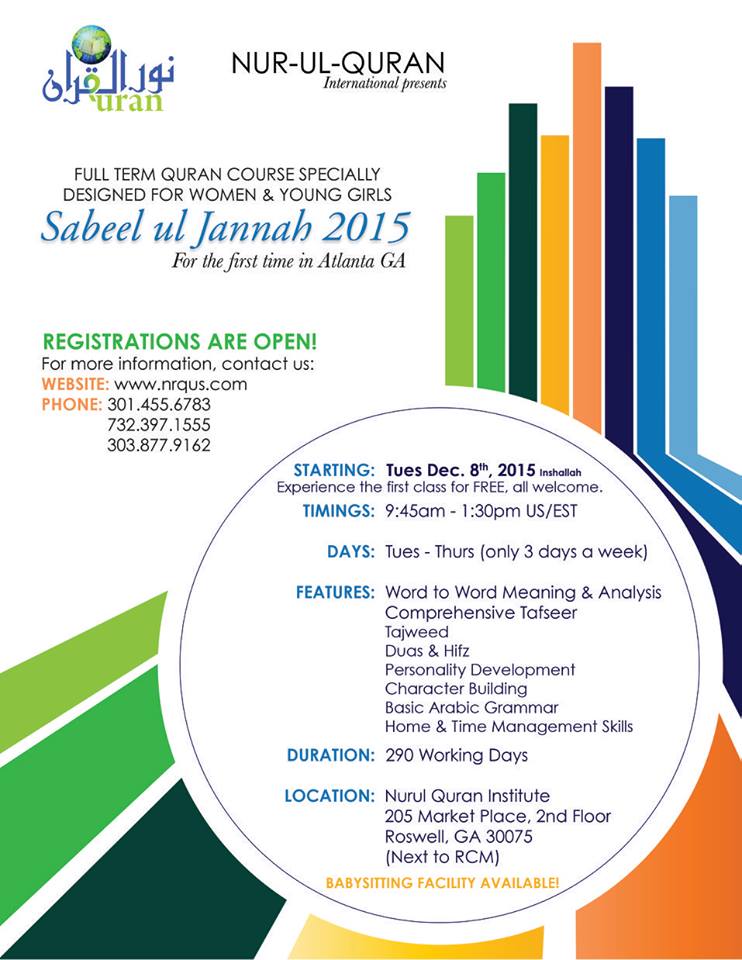 On Going Course : Weekdays Urdu Tafseer Course
Full-time ongoing courses:
Sabeel-ul-Jannah
A 3 days/week Urdu tafseer course covering the entire Quran, cover to cover.
Pearls of Quran
A weekend class covering the english tafseer of the Quran on Saturdays from 10am to 1:30pm.
Hidden Treasures
Short English Tafseer Course Mondays 10:30am – 12:00 pm
Weekend Urdu Tafseer Course
Saturdays from 10am to 2:00pm.